Search Engine Corner: Articles and news about Internet Search Engines & Directories.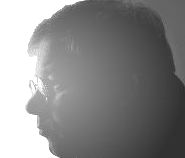 Tempted by professional Search Engine optimisation to increase incoming referrals to your website?
05 March 2002: Perhaps you should be! To understand the issues, the longer term implications and understand potential risks and rewards you need to proceed with maximum knowledge .. click to read more
Can you build a knowledge base?
As soon as you realise data available to you can be interlinked, as soon as you decide you want answers to questions from your data, you can start to build a knowledge base which, assuming many of the data inputs are automated, will expand the knowledge available to support ongoing commercial decision making in a professional manner. ..read knowledge base
Freeserve search shows Overture results.
February 2002: Freeserve an important UK ISP, now appears to be serving search users results from Overture, a pay for placement service. The Overture solution will penalise people using Freeserve's own free or better described "bundled" web hosting who are not paying for adverts on Overture. Further, this increases the relevance of Overture.co.uk to UK consumer marketers who ..click to read more
Northern Light stops free searches, then is bought by Divine
February 2002: Business wire reports that Northern Light, an internet search engine based in Cambridge (MA USA). as of January 16, 2002, will no longer provide free Web search capabilities to the general public.
Northern Light announced on its website that it has been acquired by Divine. Read more from their own press release. There may be more news coming from Northern Light in the coming weeks.
With Excite in trouble and Yahoo busy implementing new revenue models the reshaping of the search engine sector is continuing apace.
Yahoo fights
15th November 2001
Yahoo reported to be developing non advertising revenues and is to list paid placements and sell a branded dsl service in the USA. ..more
Excite Fails
15th November 2001
Britains Financial Times reports 15th Nov 2001 that Excite UK a a joint venture of BT and US-based ExciteAtHome faces closure unless a buyer is found. ..more
You now need a budget for Search Engines
14th November 2001
A number of search engines, which give valuable results, responded to a slowdown in advertising rates by starting to charge to consider business websites for inclusion in their index. While many still offer some free to submit options, now that pay for review is here companies do need a budget for search engines for any new websites they start. (and that is not to mention pay per click) ..more