Submit an Article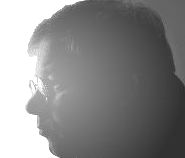 Whether you are a member of Joe Public who buys from and interacts with companies, a sales and marketing professional, a wannabe journalist (or for that matter a journalist :-), teacher lecturer or anything else, your views and opinions on how companies practice marketing are of value.
Interested? in the words of a popular and very skilled marketing company "Just do it".
Your article must include your email address. It is your article.
1. Sticky-Marketing is particularly interested in articles on tactics or philosophies that appear to work from the point of view of the customer or company. We will not restrict our area to any particular industry sector but will not allow ourselves to be swamped by "Internet get rich quick schemes".
2. We will permit and publish negative comments on marketing practice subject to the clause below about legalities. (Note: British Television viewers will know there is "critical consumerist programming" already, the difference being that the particular program I am thinking about can probably afford decent legal advice when required. US visitors, I am sure with the likes of Ralph Nader starting the consumerist movement in the US, before he got into politics, you have your share of consumerist programming and web content as well).
3. We do not guarantee to publish all articles received or to notify you when your article is posted, we will try to notify you but your best bet might be to register to be informed of new editions.
4. You can send images and text for publishing.
5. Sticky-Marketing reserves the right to minimise / optimise and or modify any image to better fit the style of the site. This is likely to include conversion to greyscale and application of an effect.
6. Sticky-Marketing reserves the right to edit the text of your article where they deem necessary to improve readability or reduce the likelihood of lawsuits arising from the article. If you feel strongly that you would not like any changes to be made and are prepared to take full legal responsibility for your article state this clearly in your submission.
7. Note it is not our intention to attract the professional attention of legal practitioners so try not to be critical of specific companies or individuals by name.
8. Unashamed plugging of your own website or marketing services company is acceptable but only if the article conforms to the informative, but informal, style of the Mag and makes a contribution to its overall content. Plugging must be "elegantly" done, links to your website can be included, a reciprocal link would be appreciated.
9. Want to write a regular column? in edition 1 we included an article "New to computers?" if someone wants to submit a regular column on a theme such as this contact me. Editions will be arriving at least each month only on the web not via email.
How to Submit an Article
You can email your article and any images to articles@admin
Important Note: this will be your article, you must include a working email address you are prepared to have published with the article. Web based emails such as Hotmail or Yahoo are not acceptable, especially if the content is in any way contentious or debatable.